Privacy Policy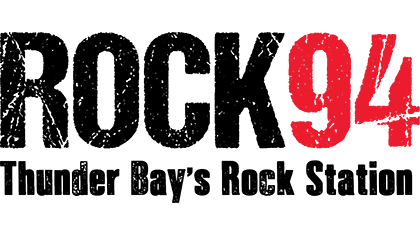 Rock 94/CJSD Inc. has created this privacy statement in order to demonstrate our commitment to protecting your privacy. The following discloses our information gathering and dissemination practices for this website. Rock 94/CJSD Inc. is committed to implementing the technology that gives you the most secure online experience.
Information Collection and Use
Rock 94/CJSD Inc. is the sole owner of the information collected on this website. We will not sell, share, or rent this information to others in ways different from what is disclosed in this statement. Rock 94/CJSD Inc. collects information from our users at several different points on our website.
Collecting Your Personal Information
Personal information collected by Rock 94/CJSD Inc. is limited to name, address, e-mail address, telephone number(s), and date of birth. We may require additional information in order to complete particular services.
How We Use Your Personal Information
Demographic and profile data is also collected at our website. We use this data for two primary purposes:
Rock 94/CJSD Inc. has content partner relationships with other DougallMedia properties, including radio stations (91-5 CKPR, Energy 103/104, and CFNO), television stations (Global Thunder Bay and CKPR-TV), print (Thunder Bay Source), and websites (TBNewswatch, SNNewswatch, and NWONewswatch).
Rock 94/CJSD Inc. does perform Statistical Analysis of user behavior and characteristics in order to measure interest in and use of the various sections of our website. Rock 94/CJSD Inc. will provide only aggregated data from these analyses to inform content partners and advertisers of such information.
Rock 94/CJSD Inc. will disclose your personal information, without notice, only if required to do so by law or in the good faith belief that such action is necessary to: (a) conform to the edicts of the law or comply with legal process served on Rock 94/CJSD Inc. or the website; (b) protect and defend the rights or property of Rock 94/CJSD Inc., and, (c) act in urgent circumstances to protect the personal safety of users of Rock 94/CJSD Inc. or the public.
Security
This website has security measures in place to protect the loss, misuse and alteration of the information under our control. Our data is stored in password-controlled servers with strictly limited access. Only employees who need the information to perform a specific task are granted access to personally identifiable information. All employees are kept up-to-date on our security and privacy practices. Any time new policies are added, our employees are notified and/or reminded about the importance we place on privacy, and what they can do to ensure that our customers' information is protected.
We do not share your personal information outside Rock 94/CJSD Inc./DougallMedia.
Cookies
The Rock 94/CJSD Inc. website uses cookies to save your password. We also use cookies to remember who you are and what areas of the site you have access to.
A cookie file can contain information such as a user ID that the website uses to track the pages you've visited or the Ads you viewed. But the only personal information a cookie can contain is information you supply yourself. A cookie can't read data off your hard disk or read cookie files created by other websites.
A cookie is a piece of data stored on the user's hard drive containing information about the user. Usage of a cookie is in no way linked to any personally identifiable information while on our website. If a user rejects the cookie, they may still use our website, but with possible limited access to some areas.
Links
This website contains links to other websites. Rock 94/CJSD Inc. is not responsible for the privacy practices or the content of such websites. We encourage our users to be aware when they leave our website and to read the privacy statements of each and every website that collects personally identifiable information. This privacy statement applies solely to information collected by Rock 94/CJSD Inc.
Website and Service Updates
We also send the user website and service announcement updates. Members are not able to un-subscribe from service announcements, which contain important information about the service. We communicate with the user to provide requested services and in regards to issues relating to their account via email or phone.
Public Forums
This website may enable users to submit comments regarding content, by means of a comment form. Submitting personal information such as a name is optional. The comments that are submitted via the comment form may be used as part of user feedback.
Choice/Opt-Out
This website gives users the option to remove their information from our database and stop receiving future communications or to no longer receive membership service.
Notification of Changes
Changes to this Privacy Policy may occur from time to time. If at any point we decide to use personally identifiable information in a manner different from that stated at the time it was collected, we will notify users by way of email. Users will have a choice as to whether or not we use their information in this different manner. We will use information in accordance with the Privacy Policy under which the information was collected.
Contacting the Website
Rock 94/CJSD Inc. welcomes your questions about this privacy statement, the practices of this site, or your dealings with this website. Please contact gdiamond@dougallmedia.com.